Our Impact
We transform communities in developing countries through the support of purpose-driven businesses. Our work contributes to the achievement of the United Nation Sustainable Development Goals in sectors such as healthcare, agribusiness, manufacturing and others.
What businesses say about us
"Through TBN we raised investment from multiple investors to support in both the expansion of current facilities and opening of a new clinic, these expansions will more than double the number of patients we are able to see."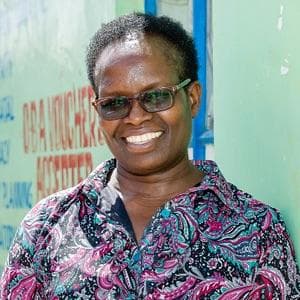 ---
CASE STUDY
Meet Josephine, Founder of Olivelink:
Deeply moved by the deplorable living conditions in Nairobi's Sinai slum, Josephine founded Olivelink Healthcare to make quality healthcare services available to the community that lives on less than a dollar a day. Olivelink joined the Scale for Success and TBN helped her to develop a profitable business model and to secure investment that allowed her to open a second clinic. Read the full story here →